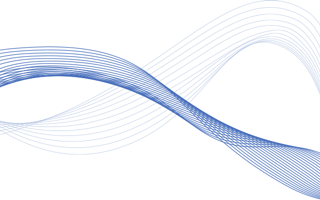 What We Do
We provide API for a secure, fast and simple access to blockchains on all levels of interactions: from infrastructure level to "Ready to go" products.
for crypto and fiat payments
Whitelabel Tokensale Platform and Whitelabel Wallet
Quick Launch
Deep Integration
Integration and Code
Well-documented API and ready-to-go libraries make any integration be implemented in a few steps,
just choose your language and find a reliable code in provided examples!
Сontact our Development Team if you need any further assistance or consultation.
Get Addresses:

curl --request GET \
  --url 'https://btc.mainnet.backend.cryptoprocessing.io/api/v1/btc/accounts/{{account_id}}/addresses?limit=50&offset=1' \
  --header 'Authorization: {{token}}'


Response:

{
  "addresses": [
    {
      "address": "mxYGsLez9k911QYHQehjUjquHv69V58zvq",
      "final_balance": 151905492,
      "id": "fc0e6ffb-8ddc-45d6-b661-84604ff706a3",
      "n_tx": 2,
      "name": "test address",
      "total_received": 151905492,
      "total_sent": 0,
      "txs": [
        {
          "date": "Fri, 12 Jan 2018 12:13:43 GMT",
          "description": "Incoming transaction",
          "hash": "454555ca95c64361e448f0dd532ec4019da0314f34592e6677d18b2069c58054",
          "status": "inblock",
          "type": "receive"
        },
        {
          "date": "Fri, 12 Jan 2018 12:13:48 GMT",
          "description": "Incoming transaction",
          "hash": "236a3efb4343f65c71397b3e53db684aaac044556557d2f8994ecba34b86c26a",
          "status": "inblock",
          "type": "receive"
        }
      ]
    },
    {
      "address": "mkrGnnJzNtQvqfk9vvVnYHDa1JnpF7fSdF",
      "final_balance": 84266478,
      "id": "d8a0d000-fe01-4204-acef-0c6b9f454f24",
      "n_tx": 1,
      "name": "test address2",
      "total_received": 84266478,
      "total_sent": 0,
      "txs": [
        {
          "date": "Fri, 12 Jan 2018 12:13:47 GMT",
          "description": "Incoming transaction",
          "hash": "0f64407c46f73d98ebcdf182c153976cacc25e7b684f709261c7c48b667c0237",
          "status": "inblock",
          "type": "receive"
        }
      ]
    },
    {
      "address": "mnAZ6LT1NNtYojvDU36nw5sEuQbTuVLyfJ",
      "final_balance": 137470063,
      "id": "939805ee-445a-4707-adf2-0018f032167f",
      "n_tx": 1,
      "name": "test address3",
      "total_received": 137470063,
      "total_sent": 0,
      "txs": [
        {
          "date": "Fri, 12 Jan 2018 12:13:48 GMT",
          "description": "Incoming transaction",
          "hash": "7cd12cdda98e5cc67f5c6017d045b547ff12147fa87982a18b7d7790d72b0840",
          "status": "inblock",
          "type": "receive"
        }
      ]
    },
    {
      "address": "mzsZir3rVQZNUw4YDc1u58icUwGugXRBb4",
      "final_balance": 0,
      "id": "5e2768f8-1c4a-4ae7-ab57-5f61f8a3377e",
      "n_tx": 0,
      "name": "test address3",
      "total_received": 0,
      "total_sent": 0,
      "txs": []
    }
  ],
  "status": "success"
}

Install Gem:
gem 'cryptoprocessing', git: 'https://github.com/oomag/cryptoprocessing.rb.git'
Use it:

require 'cryptoprocessing'

# Authenticate using email and password
client = Cryptoprocessing::Client.new(email: '', password: '')

# Get Addresses for account with ID b826594e-db0d-4efe-04e9-c1286e6f8948
addresses = client.addresses("b826594e-db0d-4efe-04e9-c1286e6f8948")

# Create address for account with ID b826594e-db0d-4efe-04e9-c1286e6f8948
address = client.create_address("b826594e-db0d-4efe-04e9-c1286e6f8948")


Create an account:

curl --request POST \
  --url 'http://btc.mainnet.backend.cryptoprocessing.io/api/v1/accounts' \
  --header 'Content-Type: application/json' \
  --data '{"currency":"btc", "name": "My Business"}'


Response:

{
  "account_id": "39d1bf24-f4e6-47d8-9b77-4373c8cb1668",
  "name": "My Business",
  "status": "success"
}


Install Gem:
gem 'cryptoprocessing', git: 'https://github.com/oomag/cryptoprocessing.rb.git'
Use it:

require 'cryptoprocessing'

# Authenticate using email and password
client = Cryptoprocessing::Client.new(email: '', password: '')

# Create account
account = client.create_account({"currency":"btc", "name": "My Business"})

# Find account
account = client.account("7b3bacaf-aa8e-77ad-4d0d-f834b10ebc95")


Create Webhook:

curl --request POST \
  --url 'https://btc.mainnet.backend.cryptoprocessing.io/api/v1/{{blockchainType}}/accounts/{{account_id}}/callback' \
  --header 'Authorization: {{token}}' \
  --header 'Content-Type: application/json' \
  --data '{"url": "http://url.com", "max_confirmations": 6, "max_retries": 5 }'


Receive event:

{
  "account": {"id": account_id},
  "transaction": {"hash": tx.id(),
           "position": count,
           "lock_time": lock_time,
           "ins": [
               {"address": address,
                "position": position_in_tx,
                "previous_hash": previous_hash,
                "script": script_hex
                }],
           "outs": [
               {"address": address,
                "script": script_hex,
                "value": coin_value,
                "position": position_in_tx
                }]
           },
  "block_number": block_number,
  "confirmation": number_of_confirm,
  "event": {
    "event_type": 'UPDATE',
    "event_group": 'TX'
   },
}


Install Gem:
gem 'cryptoprocessing', git: 'https://github.com/oomag/cryptoprocessing.rb.git'
Use it:

require 'cryptoprocessing'

# Authenticate using email and password
client = Cryptoprocessing::Client.new(email: '', password: '')

# Create callback url
account = client.create_webhook("ACC_ID", "https://yourdomain.name/endpoint")

# Get callbacks list
account = client.webhooks("ACC_ID", "https://yourdomain.name/endpoint")

# Delete callback
account = client.delete_webhook("ACC_ID", "WEBHOOK_ID")